Jasmine + Rose Water Facial Mist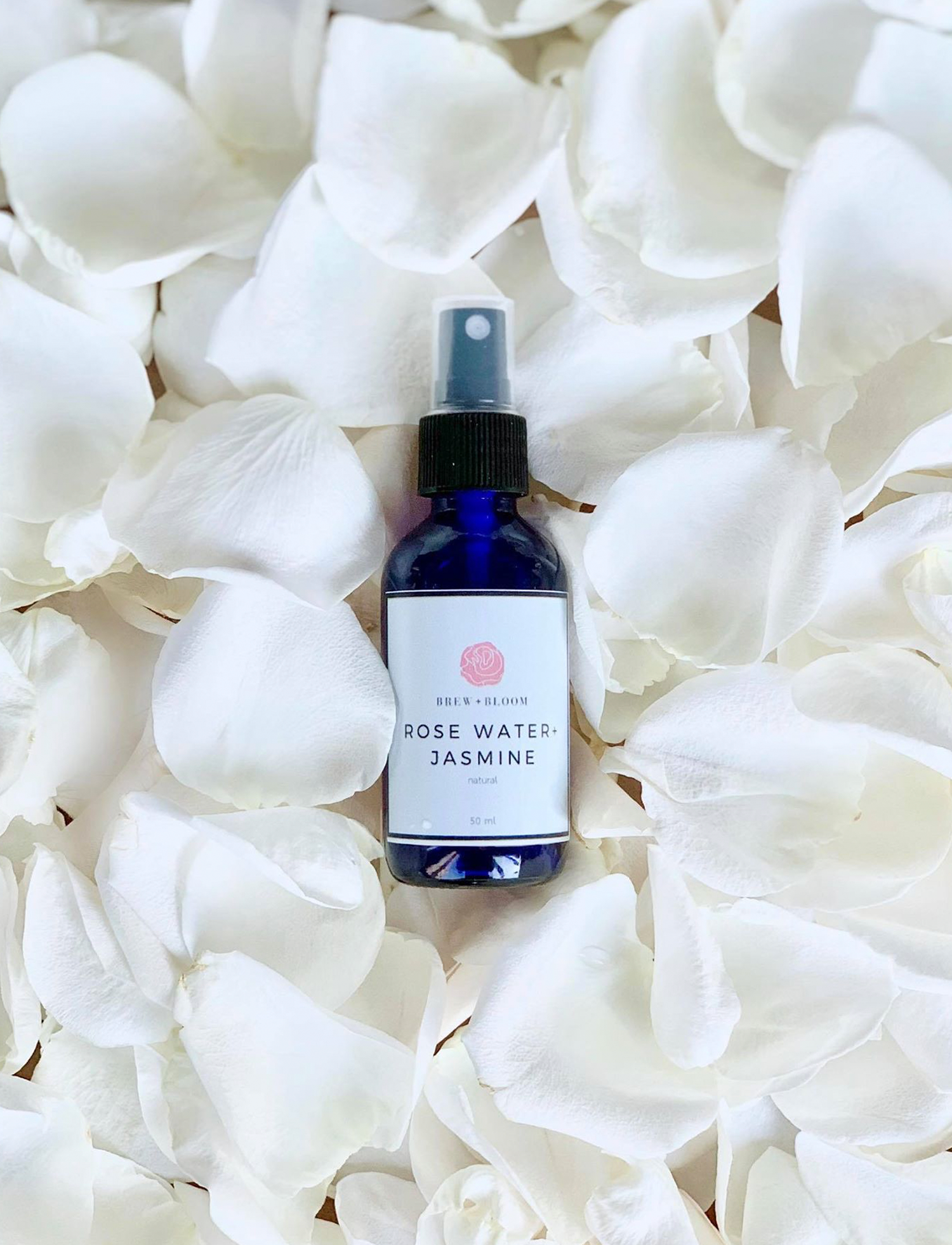 Jasmine + Rose Water Facial Mist
Refreshing and Hydrating Facial Spray

For Facial Toning and moisture enriching

Naturally scented to smell good and stay fresh

Made with All Natural Ingredients

Available in a convenient Travel size as well as a large bulk size
ABOUT OUR ROSE WATER SPRAY
A natural base of moisture-enhancing Rose Water infused with naturally nourishing jasmine essence. Formulated to rejuvenate and hydrate all skin types.
ROSE WATER has amazing anti-inflammatory properties that naturally reduces the redness of irritated skin. ROSE and JASMINE in combination improves acne, dermatitis, and eczema. Rejuvenate your skin by hydrating and moisturizing with this spray.
100% pure natural rose water
DIRECTIONS
Shake before spraying. We recommend using it on your face after cleansing and before applying moisturizer.
INGREDIENTS
rose petals, distilled water, jasmine essence